Candle Scents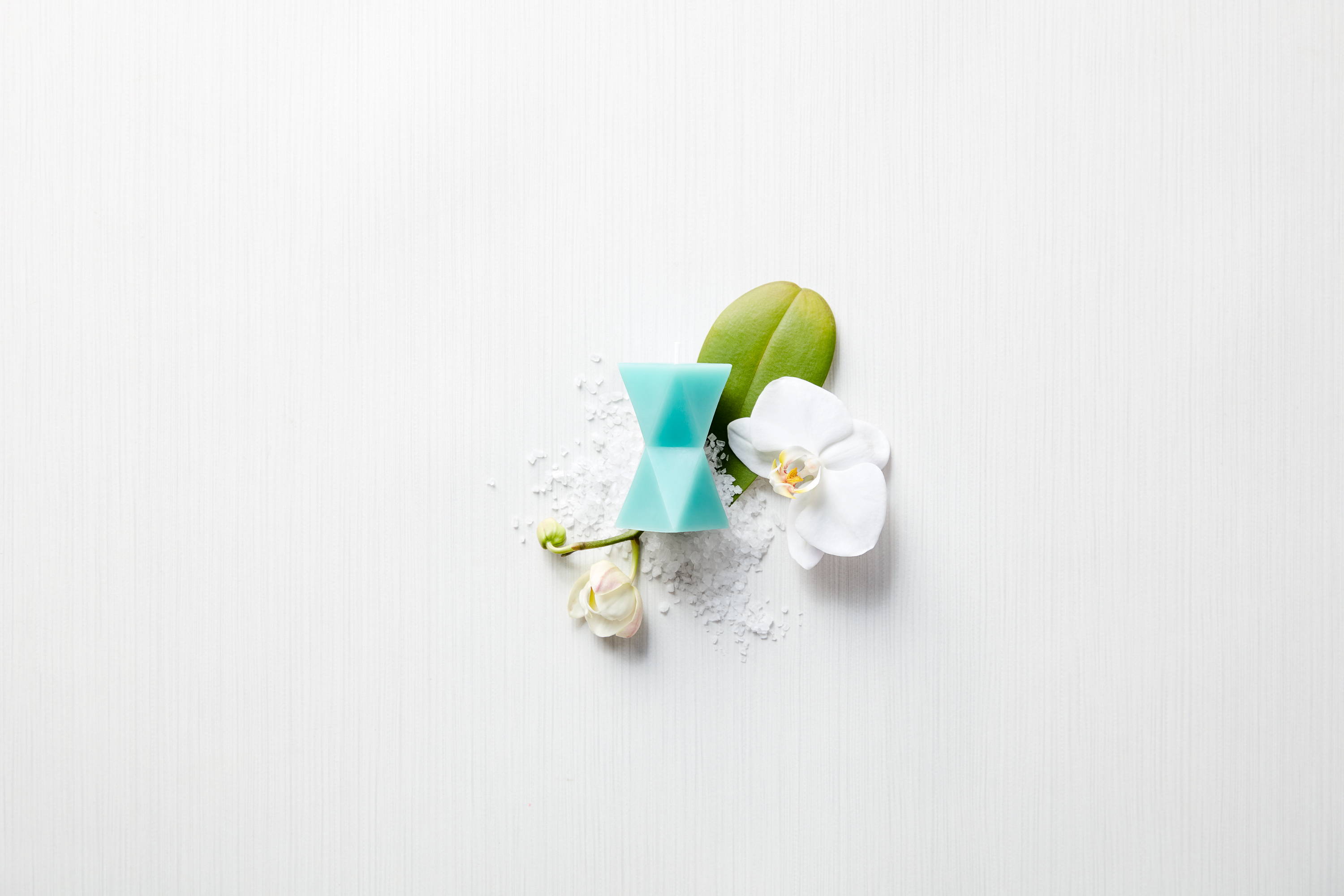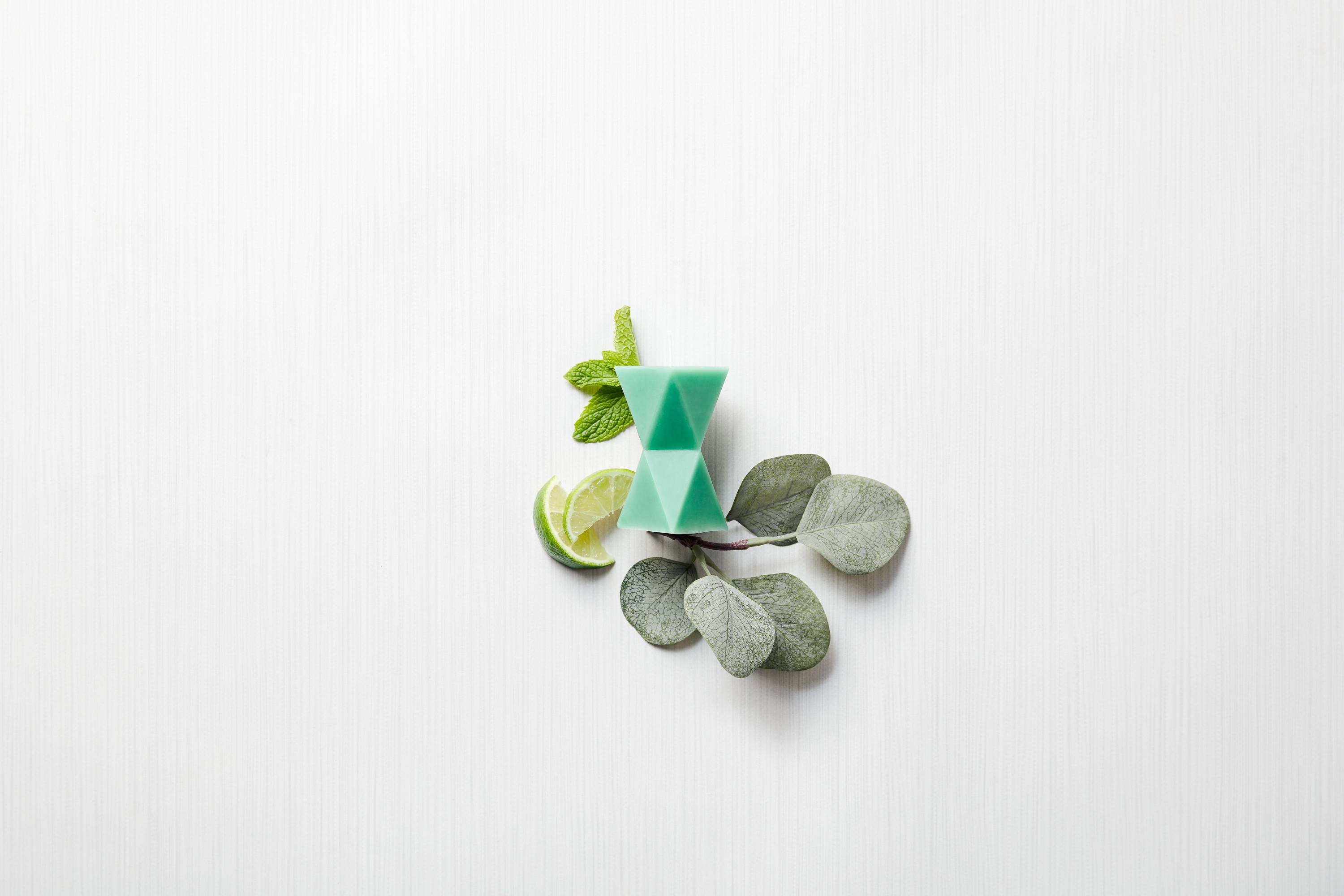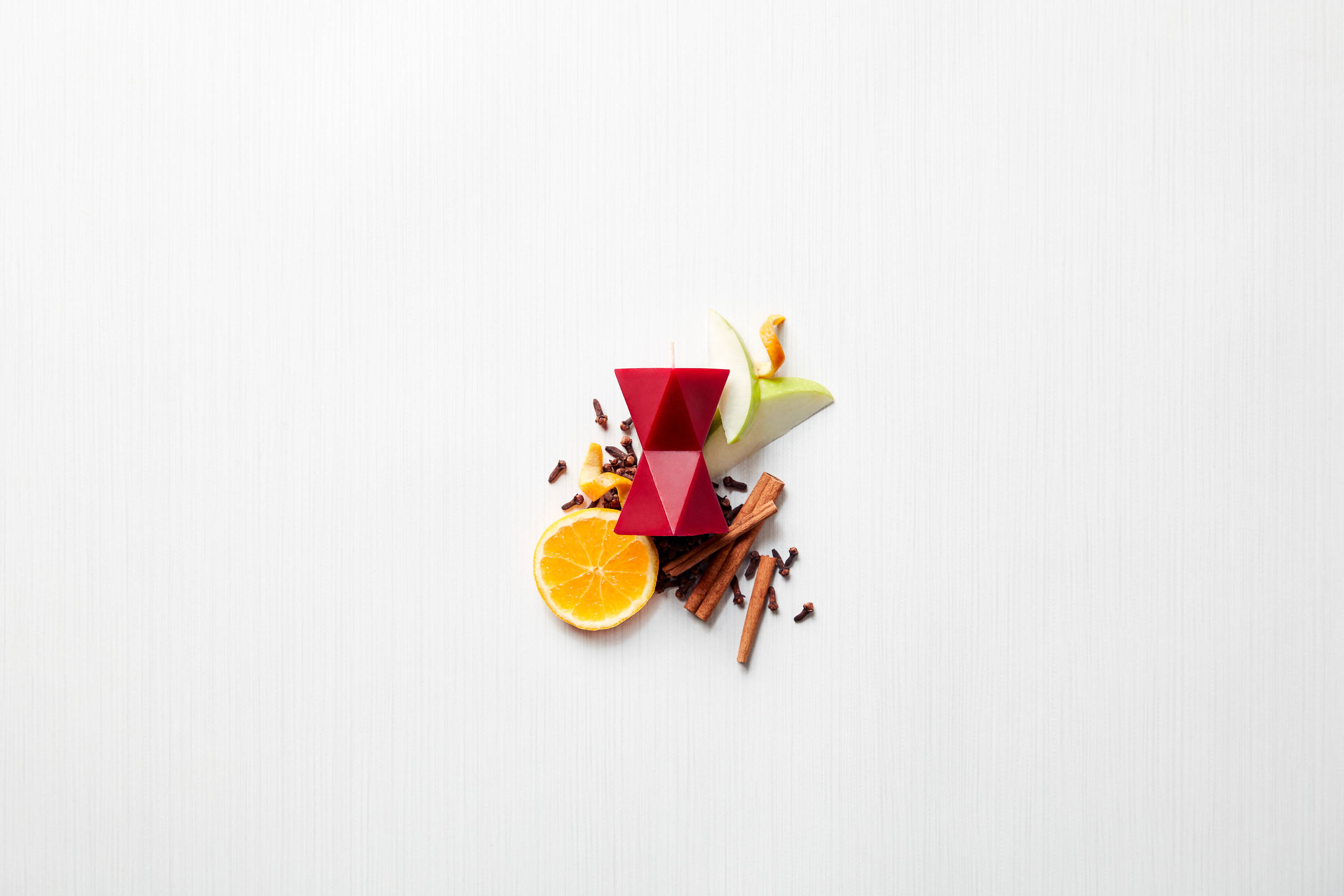 Sea Salt & Orchid
Our best-selling scent – and if you smell it for yourself, you'll see why. Our Sea Salt and Orchid is a smooth, and elegant blend of floral notes of the earth and salty highlights of the sea. The crisp freshness of sea salt jumps right out at you at first whiff and takes you to the seaside at dawn, but the calming notes of jasmine, lily of the valley, and sweet cream brings to a meadow at midday. Infused with natural essential oils, including the citrus sweetness of orange oil, Sea Salt and Orchid has year-round appeal and can transform any space into your very own upscale spa.
Profile:
Top Notes: Sea Salt, Ozone
Middle Notes: Jasmine, Muguet, Green Leaves
Base Notes: Wood, Cream
Eucalyptus & Spearmint
Refreshment and relaxation, not just once but twice over. Our Eucalyptus & Spearmint is an energizing, invigorating blend of two signature scents guaranteed to spark your system and bring that much-needed breath of cool fresh air into the hustle and bustle of your daily life. Keep up and alert, these hints of mint are tied together with relaxing notes of citrus to keep you solid and centered all day long.
Profile:
Top Note: Mint
Middle Notes: Eucalyptus
Base Notes: Musk
Coconut & Lime:
The ultimate summer scent, all year round! Find yourself in a total tropical paradise with each whiff of our Coconut & Lime. These classic scents find themselves in an irresistible, innovative combination that'll make you feel fun and festive. The sun shines all the time with the zest of lime and the warm creaminess of coconut. This fragrance is also infused with a number of natural essential oils, including the scintillating scent of citrus, for that exciting extra zing.
Profile:
Top Notes: Lime, Lime Blossom, Ozone
Middle Note: Coconut
Base Notes: Vanilla, Tropical Musk
Fig Tree:
Be reminded of those warm August days when succulent figs waft with the scent of their ripeness. Our Fig Tree fragrance will take you there, to that very moment – beneath a fig tree on a warm and hazy afternoon. The scent of sweet fruit combines with the verdant crispness of green leaves. The sweetness of fig is highlighted with other fresh scents, like grapefruit, patchouli, orange, and lemon. This earthy, clean scent is very sophisticated with just a touch of sweetness. Take that lustrous summer feeling with you wherever you go.
Profile:
Top Notes: Grapefruit, Orange, Lemon Verbena
Middle Notes: Fig, Green leaves
Base Notes: Patchouli, Moss, Cedarwood

Applejack & Orange Peel:
Talk about the scent of home and heart. Just a whiff of our Applejack & Orange Peel will take you back to your childhood and to the oven-baked goodness of the best apple pie you've ever had and then some. It has hot and spicy notes of cinnamon and cloves to really bring out those warm and fuzzy feelings, and the scent of freshly picked red apples to mellow you out and bring you to your happiest place. Use as a festive fragrance, or on any day that needs a pick-me-up!
Profile:
Top Notes: Lemon Zest, Grapefruit, Apple
Middle Notes: Peach, Orange, Cinnamon, Clove
Base Notes: Maple, Vanilla, Cream, Musk
Garden Bloom:
Find yourself among all the flourishing flora of a garden in the fullest bloom. Our English Garden is just the scent you need for that beautiful, botanical experience every day. It warmly welcomes you and beckons you to come hither with subtle notes of green florals with hearts of lilac, rose, and jasmine. This fragrance is infused with many natural essential oils, including the sweetly exotic ylang-ylang. Let these lovely blooms lift up any space and transform any room into a bursting bouquet.
Profile:
Top Notes: Lily of the Valley, Green Leaves, Pear
Middle Notes: Lilac, Rose, Jasmine
Base Notes: Vanilla, Clove, Carnation
Honeysuckle & Jasmine:
You'll never find a Southern belle more beautiful than our Honeysuckle & Jasmine. Bright and lively with just the right balance of softness and warmth, this floral-centric scent is truly a masterpiece of timeless elegance and sophistication. Enjoy the scent of sweet summer flowers all year round as they are carried to you by a warm summer breeze. Allow yourself to be rejuvenated by the undertones of jasmine and guaiac wood, for a much-needed dose of pure, gentle, rejuvenating freshness.
Profile:
Top Notes: Honeysuckle, Neroli, Ozone
Middle Note: Jasmine
Base Note: Soft Musk
Lavender & Chamomile:
The ultimate experience in relaxation and rejuvenation in one signature scent. We've blended together these two timeless fragrances into a powerful pairing for your wellness and wellbeing. Infused with the appealing aromas of cedarwood, eucalyptus, and orange, our Lavender & Chamomile is everything you could ever want in a fragrance – it's warm and soothing, complex and intricate, herbal and strong, the perfect addition to your self-care kit or aromatherapy corner.
Profile:
Top Notes: Chamomile, Neroli, Eucalyptus
Middle Notes: Lavender, Orange, Rose
Base Notes: Musk, Vanilla, Cedarwood
Rain Water:
There's nothing like the scent of rain – except maybe when it comes to our Rain Water fragrance. It's everything you love about the gentle rainfall, enhanced with an exquisite bouquet of white florals. Lilies and white rose petals melt into whispers of sheer musk and sandalwood for a fresh, ethereal fragrance. Infused with natural essential oils, including the scent of orange peel, lemon peel, and petitgrain leaf, our Rain Water is everything you love about a light spring shower in a single scent.
Profile:
Top Notes: Green Leaves
Middle Notes: Lily of the Valley, Rose
Base Notes: Sheer Musk, Sandalwood

Wood & Tonka:
Soothing and sensual, the warm, exotic scent of our Wood & Tonka may be just what you've been looking for. The heady scent of citrus has been paired with the balmy warmth of tonka beans. Reminiscent of vanilla and almonds with rich notes of sandalwood, this floral, musky fragrance is appealing to all.
Profile:
Top Note: Citrus
Middle Notes: Teakwood, Cinnamon
Base Notes: Tonka Bean, Amber

Rose Musk:
A rose by any other name would not smell as sweet as our Rose Musk. This regal, romantic scent is everything fun and feminine, a perfect blend of warm and cool. A whiff of this will make you see pink!
Profile:
Top Notes: Rosebud, Geranium Leaves
Middle Notes: Rose, Raspberry
Base Notes: Black Pepper, Saffron, Patchouli

Caffè Latte:
Celebrate France's coffee shop culture with our Caffè Latte. This warm, sweet, salty, and full-bodied fragrance will transport you to an al fresco table on a cobble-stoned path at one of Paris' many quaint and curious cafés. Enjoy the flavors of coffee, toffee, and Speculoos cookies in this cocooning gourmand fragrance.
Profile:
Top Note: Roasted Coffee
Middle Note: Salted Toffee
Base Notes: Speculoos cookie, Musk

Ocean Mist:
Imagine your first breath at the French Riviera and you'll find yourself breathing in our Ocean Mist which takes you right into the heart of a sweet summer day by the sea. This fresh and dynamic scent has bright top notes of grapefruit, a warm heart of cedar wood and marine notes, with a subtle base of amber and moss.
Profile:
Top Note: Grapefruit
Middle Notes: Marine Notes, Cederwood
Base Notes: Moss, Amber
Fresh Grass:
Our Fresh Grass is your childhood backyard on a summer day. A clean, green, scent, Fresh Grass is fresh and fruity, with top notes of rhubarb and pineapple and base notes of white wood bring out the heart of freshly cut grass.
Profile:
Top Notes: Rhubarb, Pineapple
Middle Note: Cut Grass
Base Note: White Wood

Pumpkin Pie:
It's time to give thanks for our Pumpkin Pie fragrance! Our Pumpkin Pie scent is as true to the actual dessert as you can get. The overall fragrance of pumpkin is punctuated with vanilla, caramel, and a number of warm spices like cinnamon, clove, and ginger. Is that a scent or a slice?
Profile:
  Top Notes: Cinnamon, Ginger, Nutmeg
  Middle Notes: Pumpkin, Clove
  Base Notes: Vanilla, Caramel
Christmas Eve:
Take yourself to the holiday season whenever and wherever. Our Christmas Eve smells like just that. Infused with the fragrances of orange, cinnamon, clove, vetiver, and pine, our Christmas Eve brings you to the hearth and home of this joyous occasion. It'll be a cozy holiday evening with wine and stories in front of the fireplace with every whiff and sniff. Enjoy the fresh appeal of a newly cut Christmas tree and the earthy smokiness of a fireplace, capturing the spirit of the holiday season.
Profile:
  Top Notes: Orange Peel, Cinnamon, Ginger
  Middle Notes: Cypress, Clove
  Base Notes: Vetiver, Pine, Fir Balsam